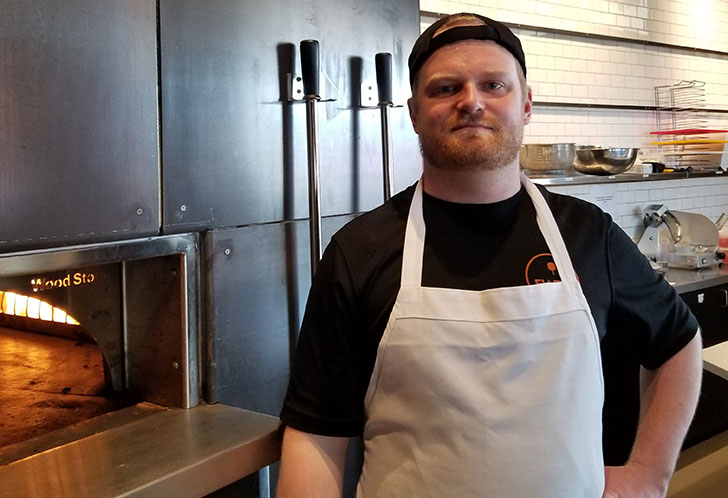 FEB 28 • 10:00am
As you might expect, a company like Fiazza Fresh Fired that takes great pride in the creativity of its pizzas has an inventive chef on its roster. Andrew Stevenson, a graduate of Algonquin College's Culinary Management program, has over a decade of restaurant experience and loves experimenting with new flavour combinations at Fiazza.
"I start by thinking about what one or two ingredients I want to highlight and then I look at what other elements I can add in to complement those base flavours," explains Andrew. "I love coming up with new pizzas and they are usually based on things I like to eat. Oftentimes, they are representative of favourite comfort foods."
Co-owners Dave Sugarman and Steve Lesh, along with general manager Ashley Cannon, are Andrew's all-star taste testers and they help Andrew tweak the components to be sure he's nailed the flavour profile he envisioned.
Andrew has two new creations on the Fiazza menu right now. The first is a vegetarian option called Ratatouille; it features house-roasted eggplant puree with roasted zucchini, goats' milk cheese and sun dried tomatoes marinated in oil. After firing in Fiazza's unique Woodstone oven, it gets topped with fresh arugula and basil plus a drizzle of olive oil. "I love this pizza because it's really tasty to have eggplant as sauce and the zucchini and tomatoes add fresh pops of colour and flavour," says Andrew.
His second new pizza is called Potato Gratin, made with a delicious combination of Alfredo sauce, thin slices of garlic-roasted potatoes and fresh sage. The after fire toppings are spicy cooked pancetta and green onion. "This pizza reminds me of scalloped potatoes and ham or a fully loaded baked potato," he notes.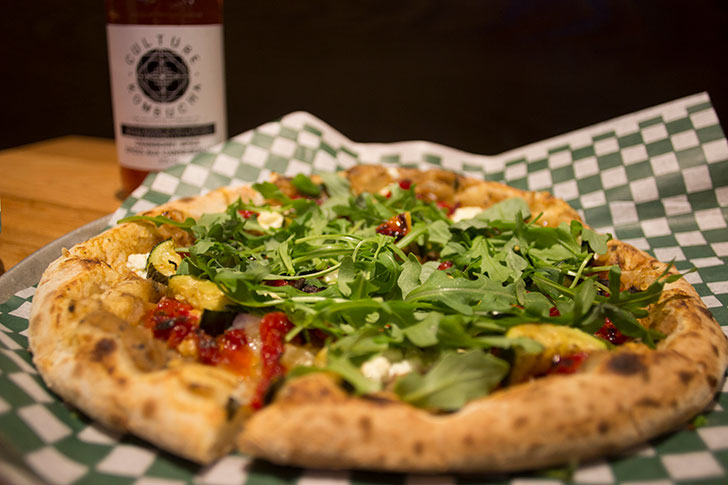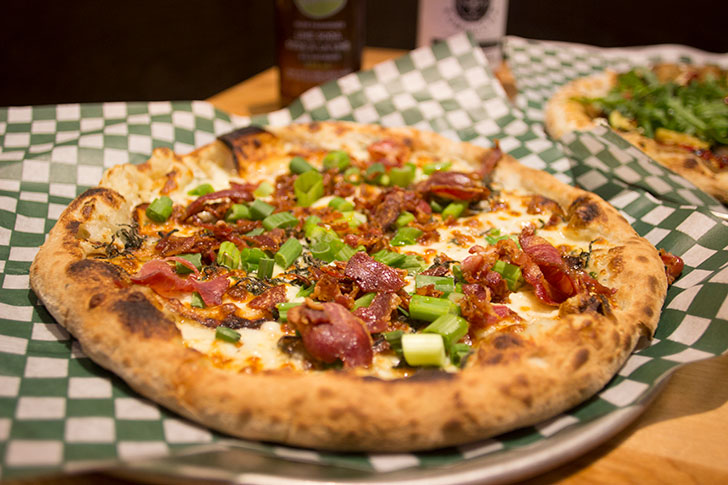 Andrew's latest specialty pizzas will be available at both Fiazza locations until mid-March, with new creations taking their place shortly thereafter.
OTHER ARTICLES