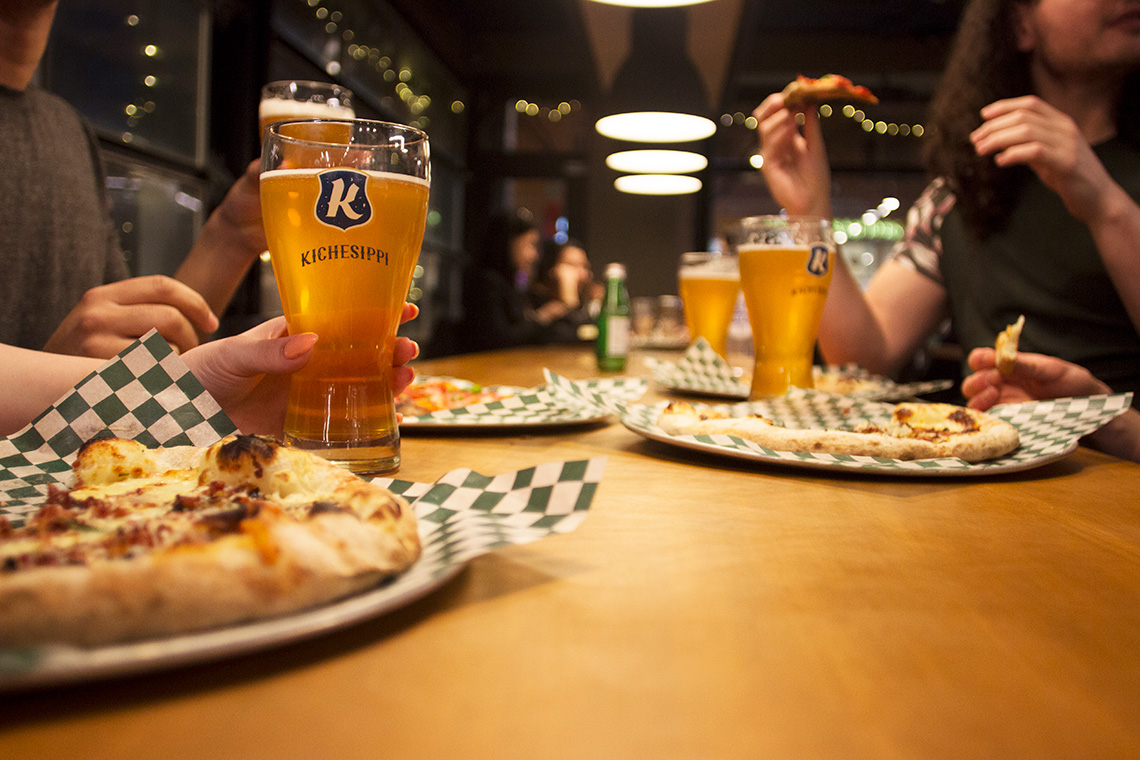 APR 12 • 3:00pm
Fiazza helping organizations put the fun in fundraising
Did you know that Ottawa's favourite gourmet pizza purveyor Fiazza Fresh Fired is a locally-owned company that's as passionate about food as it is about helping the community? In addition to their Fiazza Fresh Fired Fund which supports three local charities on an ongoing basis, Fiazza happily welcomes organizations looking for a venue for their fundraising events.
At Fiazza, not only do you get a warm, welcoming environment, you'll also enjoy delicious pizzas, salads, drinks and desserts. Even better, Fiazza sweetens the deal by donating 20% of all proceeds to your charity!
As a true community partner, Fiazza is eager to welcome your group to have an event at either of its locations – on Murray Street in the ByWard Market or on Richmond Road in Westboro. Decorate the venue, set up a silent auction or raffle and invite your supporters to join you for a festive afternoon or evening at Fiazza. Find out why numerous local organizations have discovered that an event at Fiazza is the perfect way to draw people together to meet and mingle, all while supporting a great cause.
Contact co-owner Steven Lesh at steven@fiazza.ca to book your Fiazza Fresh Fired fundraiser.
OTHER ARTICLES