Do you love Pizza?
Us too!
We are Fiazza Fresh Fired. We are a growing small business with a location in the heart of the Byward Market. We love our staff and we love our customers. We are looking for charismatic, outgoing, friendly faces to join our team.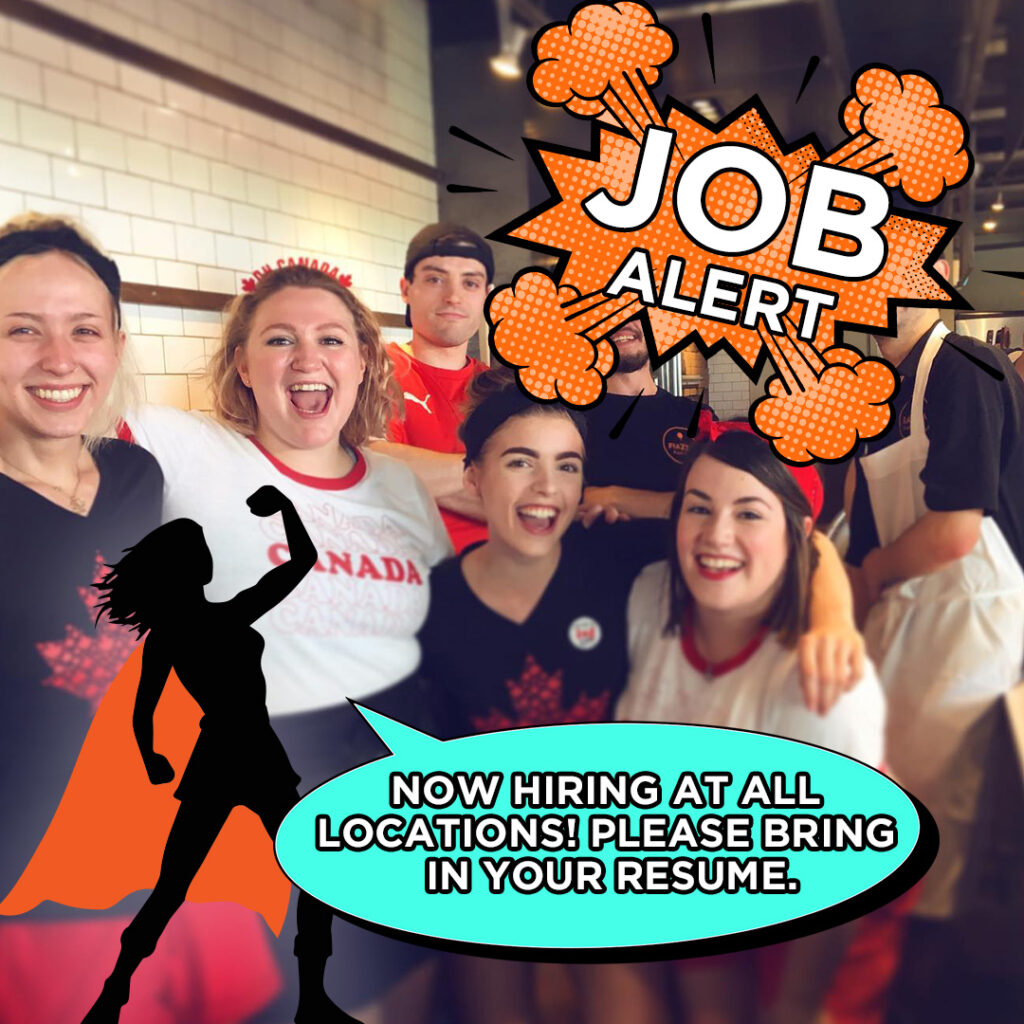 Team Member Job Description
Team members must have great attention to detail; keep their eyes on a lot of elements such as food standards, safety and service. Always practice safe food handling procedures, safe knife skills, safe handling of hot items, communication with team members and above all friendly and POSITIVE customer service interactions.
A typical shift at Fiazza requires a team member to be flexible, to multitask and to put customer service and food quality at the top of their priorities. In doing so the following should be accomplished during a word period.
– Check in with shift supervisor to get updated on anything necessary for a successful shift.
– Make sure everything is constantly ready for service.
– Customers always come first. Make sure to be greeting them when they arrive and thanking them when they leave.
– Working on task checklists and making sure they are completed and signed off in a timely manner.
Expect to work long days during peak season and be able to stand for extended periods of time. Should be able to lift up to 50 lbs. A positive attitude, willingness to learn, and ability to communicate are a must.
Starting wage: $14.25/hour, plus tips.
We are excited to hear from you!
Expected start date: 2021-06-21
Job Types: Part-time, Permanent
Salary: $14.25 per hour
Additional pay:
Schedule:
Day shift
Holidays
Night shift
Weekends